Remember ... you can subscribe for FREE issues of Echoes Of Mercy !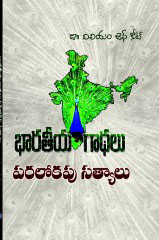 Tales From India, Truths From Heaven consists of stories that have been gleaned from the culture and history of India.  Each tale is combined with Scripture so as to become a parable that conveys the truth of heaven to the heart of men.  The book is available in English and Telugu.  Other languages will soon be available.
Please browse through our growing library of resources.  We hope that you will be especially delighted by the biographies of great servants of God who have labored in Southeast Asia which we have made available.
Some of the messages that you will find among the audio selections were actually preached in Southeast Asia.